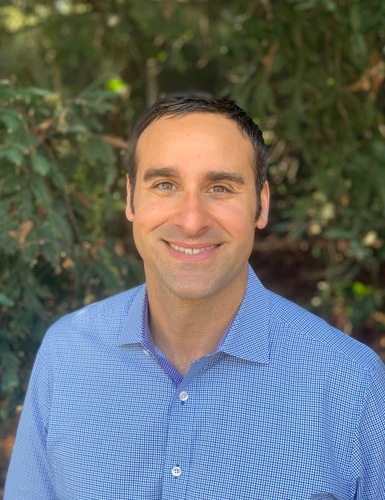 Rudy Gutierrez, D.C., A.R.T., C.S.C.S., A.T.C.
"To Maintain Health Rather Than treat Dysfunction through ChiroPeuticTM Rehabilitation & Prevention"
Dr. Rudy Gutierrez was raised as the youngest of seven in the town of Hemet, California. As a 3-sport scholar-athlete (football, wrestling, and martial arts), he was introduced at a young age to the capabilities of the human body. However, while participating in the national competitive martial arts circuit, Rudy experienced a severe knee injury. Though he was told by three different physicians and his own athletic trainer that the injury was career-ending and necessitated surgery, Rudy and his sports chiropractor chose the route of conservative sport-specific rehabilitation, postponing further injections and an invasive surgical procedure. The focus was to begin a noninvasive, progressive rehabilitation program. This rehabilitation program not only restored his knee health, but it also gave him a new passion for the field of physical medicine and rehabilitation.
Soon after discovering this passion, Rudy relocated to the San Francisco Bay Area to attend massage therapy school at the National Holistic Institute (NHI), specializing in deep tissue, myofascial release, and trigger point therapy. After earning his massage therapy certification (C.M.T.), Rudy began his own massage therapy business. For two years, he ran his business while concurrently studying kinesiology at the University of California, Berkeley and Cal State University, East Bay.
Rudy earned his Bachelor of Science degree in Kinesiology and became eligible to sit for the National Athletic Trainer's Association Board of Certification Examination. He exceeded his supervision requirements while working with USA Volleyball Junior Olympics, the Cal Berkeley Football Program, and preseason training camps with the San Francisco 49ers. After earning his Athletic Training Certification (A.T.C.), he continued to pursue his passion by earning his Certified Strength-training and Conditioning Specialist credential (C.S.C.S.)–the most prestigious credential in the field of exercise physiology.
Soon after, Rudy found himself embarking on his journey into the field of chiropractic at Life Chiropractic College West in Hayward, California. Rudy dedicated the next 4 years to learning the art, philosophy, and science of chiropractic. Once Rudy earned his Doctorate of Chiropractic (D.C.) he was able to completely immerse himself in patient care. Now, whether the aim is personal or professional, Rudy applies a comprehensive approach to every patient's unique musculoskeletal conditions and individual health goals. These approaches include, but are not limited to, chiropractic care, physical therapy, nutritional counseling, and personalized strength training programs. Rudy's vision is that his patients each take ownership of their personal health and wellness, allowing for positive changes in not only their lives but in the lives of those around them.
Dr. Gutierrez & his family reside in Lamorinda where they continue to be actively involved in several East Bay Area charities & local community outreach programs.
Dr. Gutierrez is a member of the UC Berkeley Sports Medicine Dept., where he serves as a Chiropractic Team Physician & offers Active Release Muscle Therapy & Athletic Training expertise
http://www.calbears.com/
.
.
http://www.activerelease.com/index.asp?
Dr. Rudy Gutierrez, ART-Provider
As a muscle rehabilitative expert for over 22 years, Dr. Rudy Gutierrez has had a multitude of exposure to various types of soft tissue release techniques. The industry's gold standard is Active Release Technique. Soft tissue conditions often do not show up in radiographic studies. When soft tissue has been injured, or even chronically tight, it forms scar tissue. While necessary for healing, scar tissue may stick to adjacent structures restricting range of motion and may cause compression over nerves or blood vessels. These conditions alter the texture of soft tissue structures, which an experienced ART provider can diagnose and treat.
ART is successful for professional and amateur athletes, people injured in auto accidents or at work, and people who just work hard and have discomfort. Symptoms vary from aches and pains, to burning muscles, to numbness and tingling. Once an injury has been assessed and accurately diagnosed, Dr. Gutierrez uses hands on treatment to "free up" the problem areas. Treatment duration and frequency may vary depending on the severity and complexity of the injury. However, most patients experience rapid recovery.
.
.
Professional & Patient-Athlete Affiliations:
past and current
all_logos_4.jpg